Sweet Potato and Peas Recipe Soft and Chewy Training Treats
Regular price
Sale price
$10.95
Unit price
per
Sale
Sold out

Ships in 1-2 business days

Money Back Guaranteed

Dog approved
Less than three calories a treat, these soft & chewy training treats contain wholesome ingredients like sweet potato, peas, oats, and crickets for a delicious and nutritious reward. These treats are designed as a training reward, but they are also great for small dogs who prefer a soft, savory treat.
Sustainable, humane, and great for dogs with food sensitivities – these treats have it all!
Share
Description
Contains real cricket protein—a natural superfood that's a humane and sustainable alternative to animal protein!
Contains just under 3 calories per treat, making it the paw-fect anytime snack or training reward.
High in fiber, iron, protein, healthy omegas, and vitamins—crickets are also packed with taurine.
No zero corn, wheat, soy, or fillers.
Made in the USA with a soft and chewy texture that's great for small dogs.
Nutrition

Guaranteed Analysis:

CRUDE PROTEIN: 12% min
CRUDE FAT: 6.0% min
CRUDE FIBER: 3.0% max
MOISTURE: 34.0% max

Caloric Content

2.9 kcal/treat
Sweet Potato, Yellow Pea, Oats, Cricket, Vegetable Glycerin, Molasses, Tapioca, Vegetable Gelatin, Canola Oil, Salt, Natural Flavor, Cultured Whey (a preservative), Distilled Vinegar, Natural Smoke Flavor, Garlic, Rosemary.
What's in the bag
With less than three calories a treat, these soft & chewy training treats contain wholesome ingredients!
Crickets
A complete protein and a natural source of taurine, iron, omegas and fiber – it's prebiotic! It's also gut friendly, sustainable & humane protein source!
Oats
Rich in vitamins and minerals. Soluble fiber that works to regulate cholesterol and all intestinal processes.
Sweet Potato
Great source of fiber, vitamin C, beta carotene and manganese. They are rich in antioxidants and aid in a balanced source of energy and blood sugar levels...
Your dog will jump for Jiminy's
Less than 3 calories per treat

Designed as the perfect training reward

Soft and chewy texture

Crafted without the use of corn, wheat or soy

Made in the USA with pride
Why Crickets?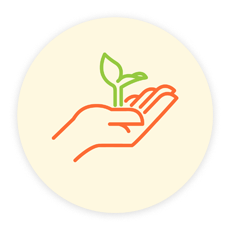 Nutritious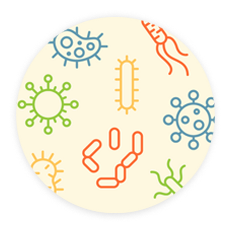 Prebiotic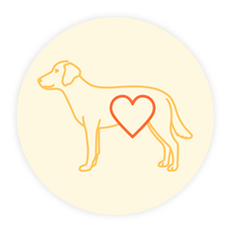 Digestible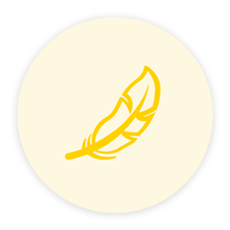 Great for food sensitivities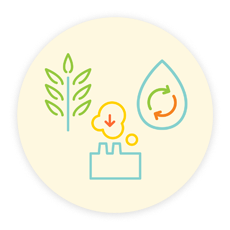 Sustainable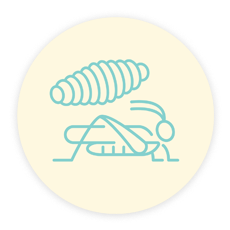 Humane
---
Nutritious
Crickets are an amazing and complete protein source with all of the essential amino acids that you find in other animal proteins. The protein itself (without additives) meets AAFCO requirements for dogs. Cricket protein contains 3x more protein than beef and 2x more iron than spinach!
Prebiotic
Crickets, like other insects, contain fibers, such as chitin, that are different from the dietary fiber found in foods like fruits and vegetables. Fiber serves as a microbial food source and some fiber types promote the growth of beneficial bacteria, also known as probiotics. Jiminy's partnered with Animal-Biome to study the impact of cricket protein on the dog's gut. And great news – cricket protein supports a healthy, balanced level of gut bacteria diversity (gut microbiome) in dogs. It's pre-biotic!
Digestible
Digestibility refers to the relative amount of nutrients within the diet that become available to the body after digestion and absorption. Both cricket and grubs score above 80 in digestibility studies with dogs – that qualifies these proteins as "high-quality protein" for the dogs.
Great for food sensitivities
Beef, chicken, lamb, soy and even fish are the most common ingredients that trigger dog allergies.  Insect protein is an alternative protein for the dogs and we haven't seen dogs exhibiting allergies to this protein.  In fact, veterinarians are already using Jiminy's in elimination diets (eliminating all known allergens to try to determine what the actual allergy is) because insect protein is not an allergen.
Sustainable
Insect protein is truly a sustainable protein source. Better land use and feed conversion. In addition, less water and almost no greenhouse gases. If you take a dog who is eating a chicken-based diet and switch to an insect based diet, we save 480,000 gallons of water per year.
Humane
We say humane because of the way that the crickets are raised, the amount of their natural life lived and the way they're harvested. Crickets are naturally a swarming species, and like being in a dark, warm place. They're raised in cricket condos (inside barns) which allow the crickets to live in a way as close as possible to how they would live in the natural world. They are free to hop from feed station to feed station, and can burrow deep into the condos if they choose. Harvesting time comes near the end of their natural life cycle – which is approximately 6 weeks.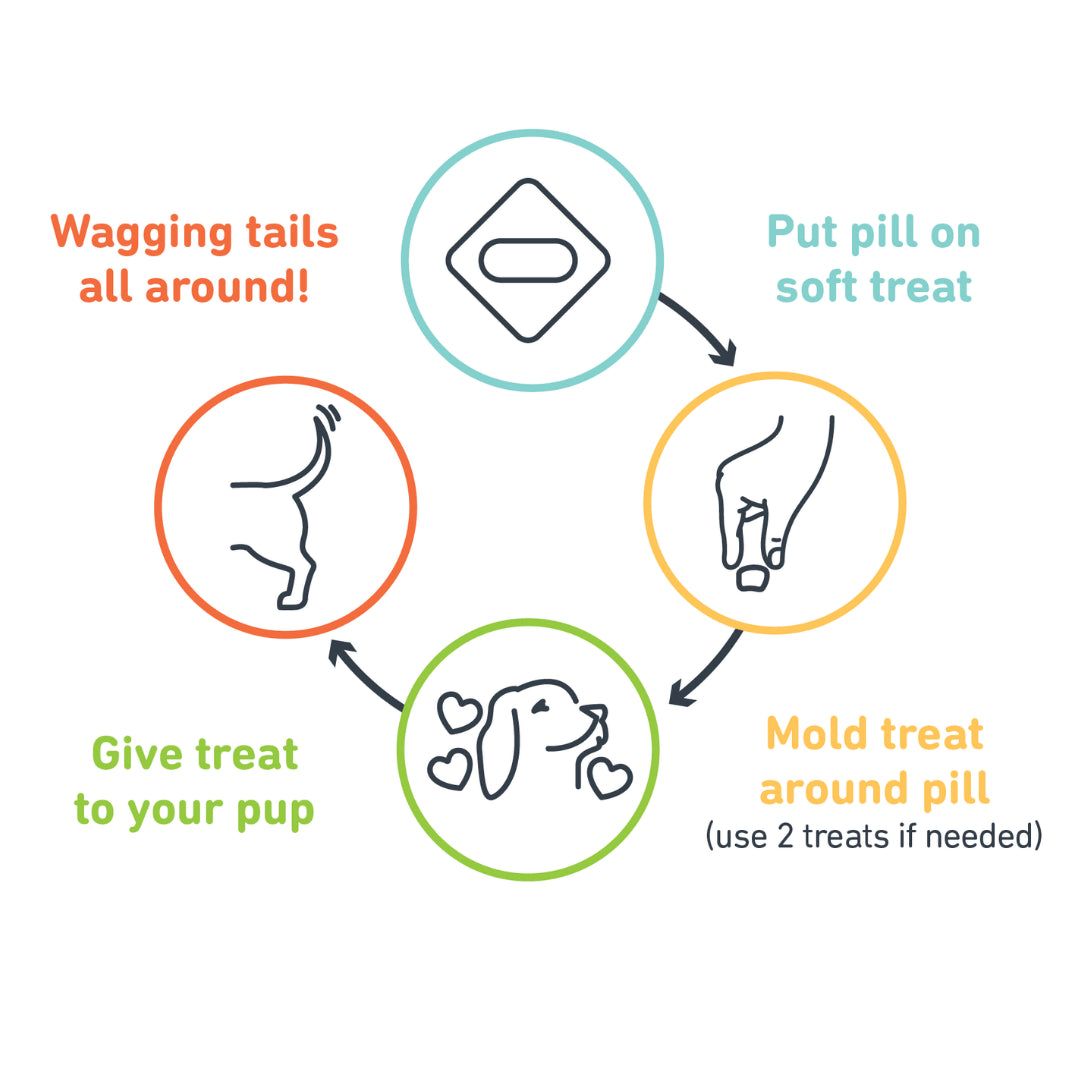 The perfect pill pocket
Mashing the pill inside the treat is like Play-doh for adults – and who doesn't like Play-doh?  Plus, you won't have to buy another treat especially for hiding pills.
Your pup might also like...
Tasty Treats!
Our dog Fergus is crazy for these treats and is especially willing to sit, stay, and "leave it" if he knows a Jiminy's treat will be his reward. Thank you for giving us meat and fish free treats.
The best treats
My FoxyBaby loves her treats and dose any trick for it. I'm so happy she loves Jiminys. She is very picky.
Neighborhood Treats!
My 2 pugs love the Jiminy treats when we are out walking. They have certain places on the walk where they will stop and wait for a treat before continuing with our walk. Now the other dogs in the neighborhood want treats from me also. I have quite the following now.
All three dogs love these treats
Highly recommended. All three dogs love these treats. We buy the package on subsription.
Jasper loves all his Jiminiy's treats
This was a great bundle I was able to get with my reward points. Jasper loves all of these treats!