Dental Chews Extra Small 38ct
Regular price
Sale price
$19.99
Unit price
per
Sale
Sold out
Chew Size

Ships in 1-2 business days

Money Back Guaranteed

Dog approved
Jiminy's Dental Chews in an Extra Small Size. Our cinnamon-flavored chews are specially designed to clean teeth and freshen breath, and they're perfectly sized for extra small breeds.
Our insect protein is sustainable and anti-microbial. Medium chain fatty acids in the insect protein reduce oral inflammation while the chew's flexible, nubby texture cleans teeth and gums. Cruelty-free superfood ingredients make Jiminy's Dental Chews the sustainable choice for the health of your dog and our planet.
Share
Jiminy's dog dental chews clean teeth, and freshens breath while reducing plaque and tartar.
Dogs love the breath-freshening and unique cinnamon flavor (it's like opening a bag of cinnamon cookies!). The cinnamon not only helps with your dog's breath, but it also helps reduce inflammation and suppress bacteria growth in the mouth.
Game-changing insect protein. BSFL is sustainable AND contains medium-chain fatty acids which are anti-microbial, reducing inflammation in your dog's mouth. BSFL is also high in calcium for strong teeth and bones.
Flexible, nubby texture helps clean your pup's teeth and gums.
No artificial colors, flavors, preservatives, gluten, or meat. They're perfect for dogs with

food sensitivities.
Guaranteed Analysis:
CRUDE PROTEIN 6% min
CRUDE FAT 2.5% min
CRUDE FIBER 5% max
MOISTURE 18% max
Calorie Content
Metabolizable Energy: 4000 kcal/kg
Metabolizable Energy: 32 kcal per treat
Tapioca Starch, Brown Rice Flour, Vegetable Glycerin, Dried Black Soldier Fly Larvae, Natural Flavor, Parsley Flakes, Lecithin, Cinnamon, Citric Acid (a preservative), Vinegar
What makes Jiminy's the best Dental Chew?
Support dog's oral health
Made with calcium rich insect protein to improve the oral microbiome and strengthen teeth
Great for food sensitive dogs
Flexible for extended chew time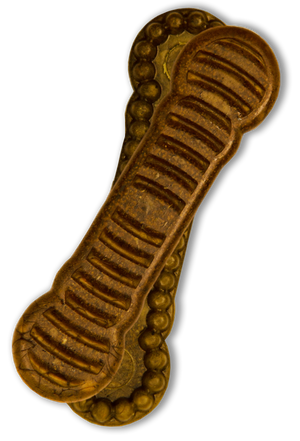 Cinnamon and parsley freshen breath and taste great
Unique texture cleans teeth and reduces plaque and tartar while chewing
Cinnamon reduce inflammation and suppress harmful bacteria
REDUCES DOG'S CARBON PAWPRINT
insect protein uses less land & water while generating fewer greenhouse gases


Land
0.1 SQM
20 SQM
4.5 SQM
Water
0.2 L
2200 L
230 L
GHG
0.04 G
285 G
30 G
per 100 g of protein
GHG = Greenhouse Gases
Why Grub?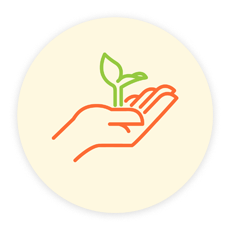 Nutritious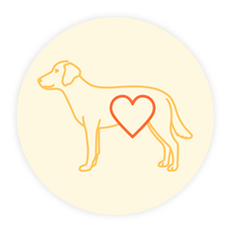 Digestible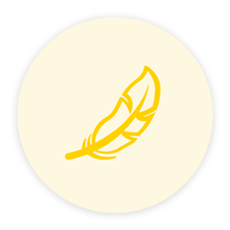 Great for food sensitivities
Mental Acuity
Antimicrobial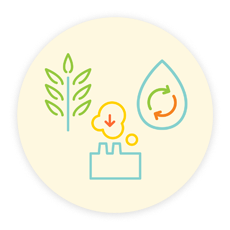 Sustainable
---
Nutritious
Grubs are an amazing and complete protein source with all of the essential amino acids that you find in other animal proteins. The protein itself (without additives) meets AAFCO canine standards for B-Vitamins, Choline (brain health) and fatty acids.
Digestible
Digestibility refers to the relative amount of nutrients within the diet that become available to the body after digestion and absorption. Both cricket and grubs score above 80 in digestibility studies with dogs – that qualifies these proteins as "high-quality protein" for the dogs.
Great for food sensitivities
Beef, chicken, lamb, soy and even fish are the most common ingredients that trigger dog allergies.  Insect protein is an alternative protein for the dogs and we haven't seen dogs exhibiting allergies to this protein.  In fact, veterinarians are already using Jiminy's in elimination diets (eliminating all known allergens to try to determine what the actual allergy is) because insect protein is not an allergen.
Mental Acuity
Excellent source of Lauric Acid (which is a medium-chain fatty acid or Medium Chain Triglyceride). Unlike long-chain fatty acids, these fatty acids do not increase the risk of cardiovascular disease. In fact, they have been proven to benefit overall health thanks to the way they are processed by the body. According to a study by the National Institutes of Health, aging dogs who had their diets supplemented with MCTs for over 8 months experienced "significantly improved" cognition.
Antimicrobial
Grubs (aka Black soldier fly larvae - BSFL) have strong antioxidant and antimicrobial activities. Due to the ability of BSFL protein derivatives to donate hydrogen atoms and/or electrons to counterpoise unstable molecules, they could possibly help in the prevention of osteoarthritis. BSFL is not only useful in preventing the development of arthritis but could also help to mitigate symptoms due to the presence of glucosamine.
Sustainable
Insect protein is truly a sustainable protein source. Better land use and feed conversion. In addition, less water and almost no greenhouse gases. If you take a dog who is eating a chicken-based diet and switch to an insect based diet, we save 480,000 gallons of water per year.
YOUR PUP MIGHT ALSO LIKE...